Emotional processing; the big idea
Rachman
"a process whereby emotional disturbances are absorbed, and decline to the extent that other experiences and behaviour can proceed without disruption."(1980)
Foa
 "emotional processing is defined as the modification of memory structures that underlie emotions … new information, which is at once cognitive and affective, has to be integrated into the evoked information structure for an emotional change to take place." Foa & Kozak (1986)
 "a process that … constitutes the essence of recovery or emotional processing." Foa, Huppert & Cahill (2006)
Baker 
"It is clear from the analyses of this one type of stressor (a trauma) that 'emotional processing' refers to many different processes and mechanisms used by individuals in 'coming to terms' with the disturbance.  'Emotional Processing' can be thought of as an umbrella term referring to multiple mechanisms and processes which allow the person to move from emotional disturbance to resolution". Baker, Thomas, Thomas, Santonastaso & Corrigan (2015)
The Emotional Processing Website
This website is produced by the Clinical Research Unit, part of the National Health Service of the UK and Bournemouth University, Dorset, England
You are person: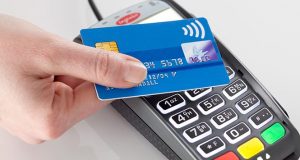 We see the word 'processing' most often when we put our credit card into the machine; it comes up with the word 'processing', then the transaction is accepted and finished. We understand that 'processing' refers to all the things that go on in the background; the checking, sorting out and dealing with our finances.
The idea of 'emotional processing' was introduced by Jack Rachman in 1980 to refer to what goes on in the background when people are faced with emotionally distressing events. "most people successfully process the overwhelming majority of the disturbing events that occur in their lives" said Rachman. Can we understand the psychological principles behind this emotional processing? What is healthy and unhealthy emotional processing? Can it be measured? Can serious traumas be successfully processed?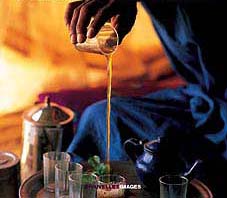 "it is as if the body has a second immune system, an emotional system, devoted not to physical protection but protection from emotional hurt and trauma"
Baker 2003

 History of emotional processing by Jack Rachman

 Possible mechanisms underlying emotional processing by Sarah Thomas

 Cos'e la Scala del Processamento Emozionale

 Panic Attacks – Chinese version – 了解惊恐
The Emotional Processing Scale; A new way of assessing emotional processing has been developed. It is a 25 item questionnaire measuring 5 dimensions Bournemouth University, Hogrefe Test Publishers, and Emotional processing demonstration video.
EMOTIONAL PROCESSING; HEALING THROUGH FEELING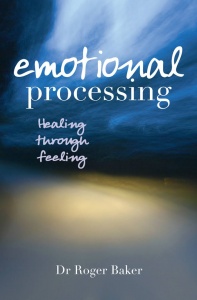 "It's as if the body has a second immune system, an emotional system, devoted not to physical protection, but to protection from emotional hurt and trauma" Dr Roger Baker
Is there a way of harnessing our emotions, of living in harmony with them and finding meaning and fulfilment through them?
In Emotional Processing, Dr Roger Baker offers a new psychological approach. Basing his writing on twenty years of experience in therapy and the ground breaking research he has undertaken with his research team, he explains how emotional processing works.
He begins by examining the meaning and purpose of emotions, affirming the crucially important role they play in a full and healthy life. They are, he says, an advanced information system, not an opponent of rational thought. He then goes on to show how we have a sort of second immune system, able to absorb and break down emotional hurts and stress just as our first immune system deals with viruses and bacteria. When we move with this system of emotional processing instead of blocking or hindering it, life's troubles and traumas can be so much easily absorbed.
Illustrated throughout with example from patients in psychological therapy and from everyday life, Emotional Processing offers all of us new and important insights into the path to emotional well-being.
A new way of handling emotional pain and hurts Based on ground-breaking psychological research
DR ROGER BAKER is a Consultant Clinical Psychologist at Dorset Health Care NHS Foundation Trust, Co-ordinator of a Research Unit at Poole Hospital specialising in mind-body research, and visiting Professor at Bournemouth University. He is author of the highly acclaimed Understanding Panic Attacks and Overcoming Fear (Lion).
UNDERSTANDING PANIC ATTACKS AND OVERCOMING FEAR UPDATED AND REVISED 3RD EDITION

What is a panic attack? What does it feel like? What causes attacks? Can they be cured?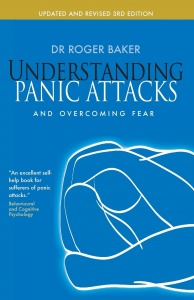 This authoritative yet practical book helps the reader toward an in-depth understanding of panic. It is essential reading for sufferers, their friends and family, and clinicians. In clear and concise language, it describes a psychological self-help programme for panic sufferers that has been tried and tested over many years.
Now in its third edition, this book has been updated throughout to reflect recent research, including the latest developments in cognitive behavioural therapy and new techniques for managing anxiety.
"A full recovery is possible," Dr Baker explains. "It certainly is not easy, nor quick, but it definitely is possible".
Professor Roger Baker is Professor of Clinical Psychology at Bournemouth University. He has worked in a dual role as researcher and clinical psychologist at Leeds, Aberdeen, and Bournemouth Universities and in NHS Trusts specialising in Mental Health. He has used Understanding Panic Attacks inhis therapeutic work for several years.
"Undoubtedly the most important book I have ever read. After ten years of totally debilitating, often more than daily panic attacks leading to agoraphobia, a friend handed me this book…within months my attacks had stopped altogether. I am now reclaiming the life I could have had." A reader
UNDERSTANDING TRAUMA; HOW TO OVERCOME POST TRAUMATIC STRESS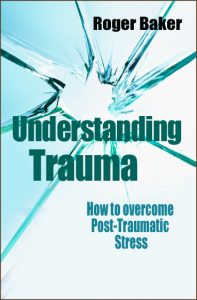 What is Post Traumatic Stress Disorder?
What does it feel like?
How can it be overcome?
Trauma is a term that many find alienating and clinical – it only seems relevant to those who have been through wars or lived through disasters. But in fact trauma is something most people encounter at some point in life, and Post Traumatic Stress – far from being a mental disorder – is a normal reaction to abnormal events: even breaking a bone or seeing a car crash.
In this book Dr Roger Baker explains the many symptoms of Post Traumatic Stress. Based on twenty years of research and clinical practice, he lays out a self-help programme – Emotional Processing Therapy – which can defuse the distressing memories of trauma and reduce the occurrence of flashbacks, nightmares, and tension. But it is not just a treatment program: for the first time Dr Baker shows what can be done to prevent Post Traumatic Stress. "Knowing how to face trauma", Dr Baker proposes "and minimize its worst ravages is a skill that we can all benefit from".
Full of first-hand experiences and stories of patients' progress in therapy, this is essential reading for trauma sufferers, their family and friends, and specialists alike.
Dr Roger Baker is Consultant Clinical Psychologist with the Dorset Healthcare NHS Foundation Trust, and Professor of Clinical Psychology at Bournemouth University. He is author of the highly acclaimed Understanding Panic Attacks and Overcoming Fear and Emotional Processing: Healing Through Feeling.